Welcome to RLM Veterinary Services P.C.
Your Veterinarian in North Vernon, IN
Call us at 812-346-8008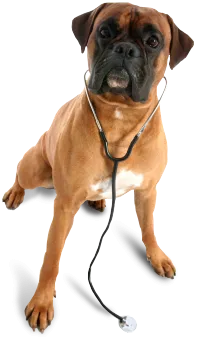 Extensive services
Enjoy advanced technologies used for all conventional medical procedures including spays, neuters, x-rays and much more.
Large Animal Care
We will take care of your large animals at your place or ours. Dr. Bass has extensive experience in the health and welfare of these special pets.
Boarding Service
RLM Veterinary Care offers a full range of kennel services while you are away. We will take care of ALL of your animals, including your exotic pets!
Exotic Animal Care
You want a veterinarian that will take care of all of your pets. RLM Veterinary Services is one of the hospitals in our area that provides care for your special animals.
Animal care can be costly, but we don't want to see your pet suffer. That's why we accept credit cards and Care Credit.
At RLM Veterinary Services P.C., we treat your pets like the valued family members they are.
Dr. Laurent Bass
North Vernon Veterinarian | RLM Veterinary Services P.C. | 812-346-8008
2805 N State Hwy 3
North Vernon, IN 47265